Dalian Laowai · fā xiàn Dalian

大连老外 · 发现大连
We've said it before.
我们之前说过了。
👇
【fā xiàn Dalian】We will pay you to discover Dalian! | 你来发现,我来买单!

Today, we come to prove our words.
我们今天就来兑现诺言。
EdenEat
is our 1st stop.
EdenEat,是我们的第一站。

Discovery
EdenEat
Address
Zhōngshān qū Chángjiāng dōng lù Kǎidān Guǎngchǎng 4 lóu
中山区长江东路凯丹广场4楼
发现地
EdenEat
地址
中山区长江东路凯丹广场4楼
How to participate?
Read Again
具体需要做什么呢?
请点击下文
As WeChat is not the most convenient platform to post updates, everything about this discovery, including announcements about the "fā xiàn Dalian" program and the chosen Discoverers, as well as pictures and videos taken (by discoverer) at the discovery places will be posted on our website forum.
微信公众号不能及时更新. 所以我们会将活动的最新动态在官网的论坛中持续更新,包括发现者的选择情况,后续的照片和视频等,我们都会及时在论坛中更新。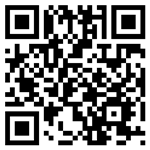 Participate in discoveries?
Recommend us new discoveries?
👇
Contact Us
联系我们
Email:faxian@dalianlaowai.com
Stay tuned!
Olympic Square Underground
Electronic City
is our 2nd stop.
奥林匹克电子城
将会是我们的第二站