fā xiàn Dalian, discovering sides of Dalian you haven't heard about.
发现大连,为你探索不寻常的大连。
DalianLaowai · fā xiàn Dalian

大连老外 · 发现大连
We've found an authentic Nepali restaurant!
发现一家正宗尼泊尔餐厅,相信在这里你能找到家乡的味道。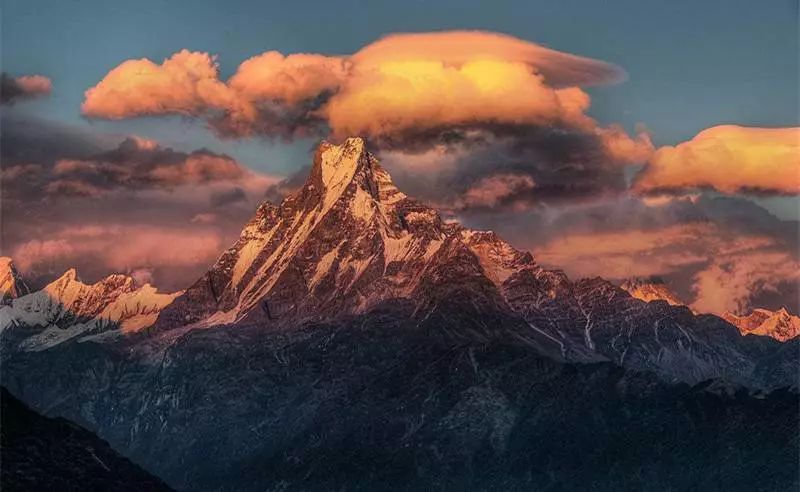 Image source: www.vcg.com
On November 24, 6:30 pm, Daisy and her friends had an authentic Nepalese meal at the Mt. Fish-tail Restaurant. The restaurant was opened about a month ago, and that's why we're introducing it to you.
11月24日,晚六点半,Daisy和朋友约在鱼尾山餐厅,品尝了一顿地道的尼泊尔菜肴。新店开业一个多月,相信也有很多人想要来这里感受一下,作为发现大连,把这家店介绍给大家。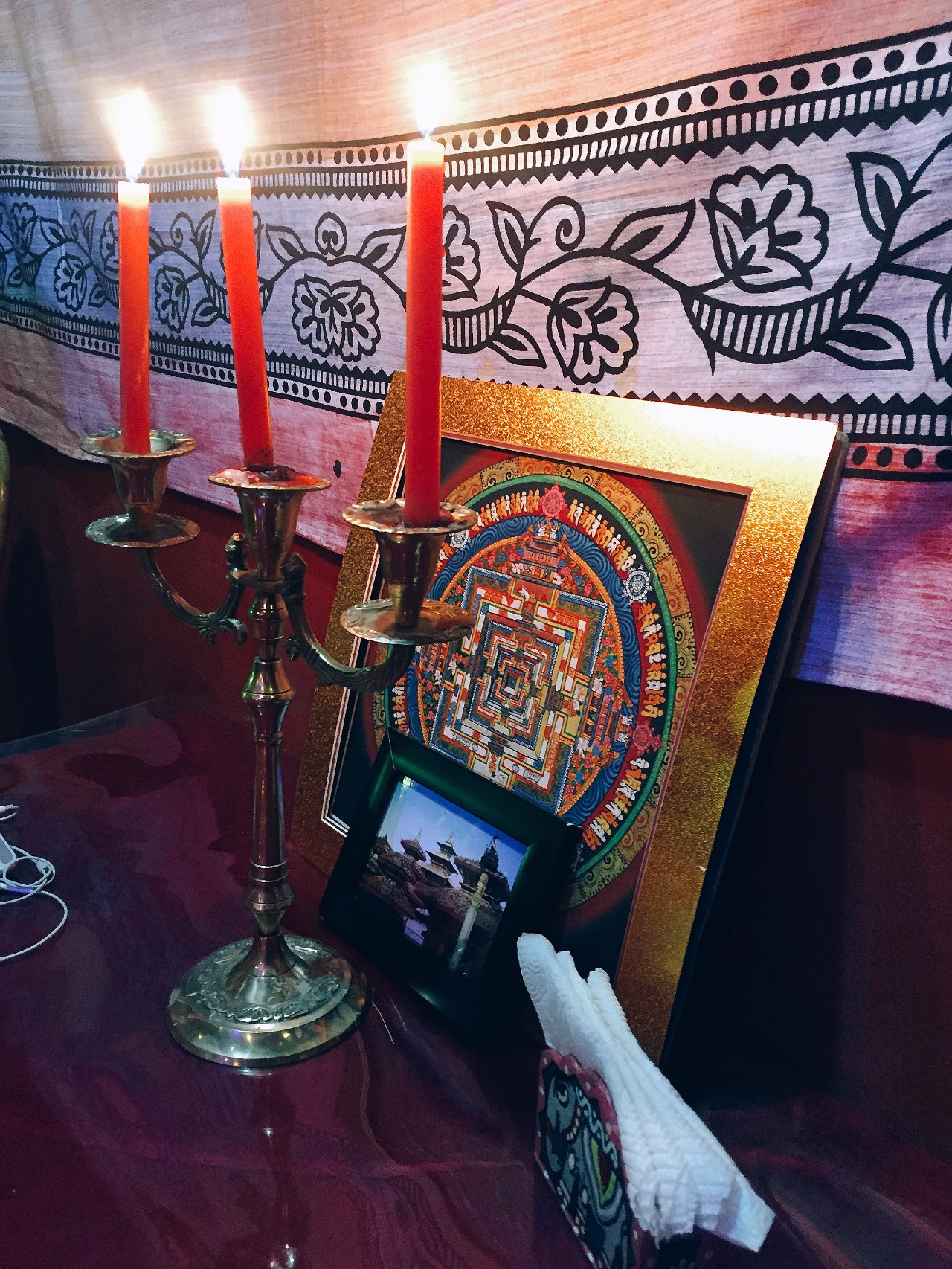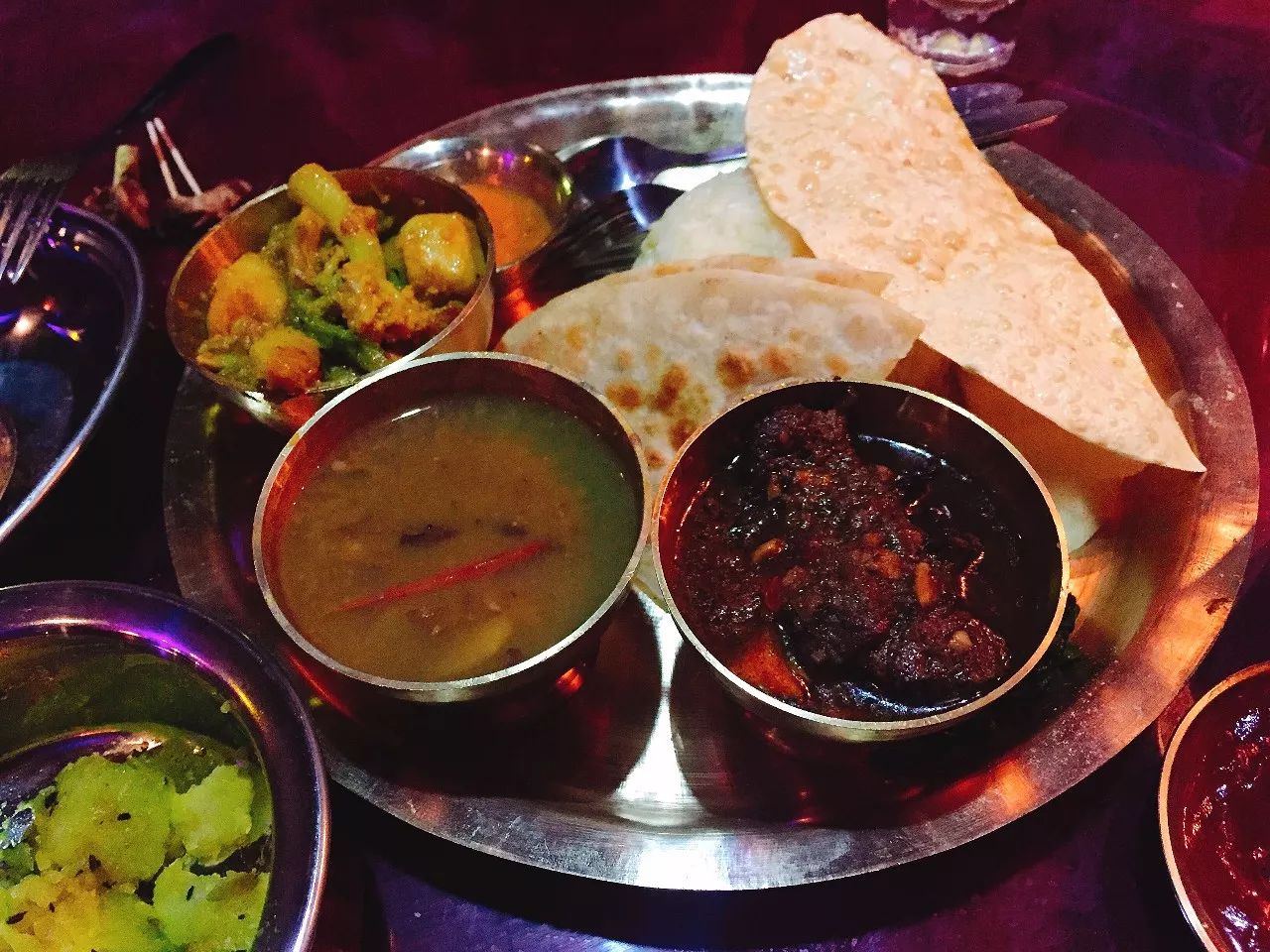 Mutton set meal
羊肉套餐
Restaurant Introduction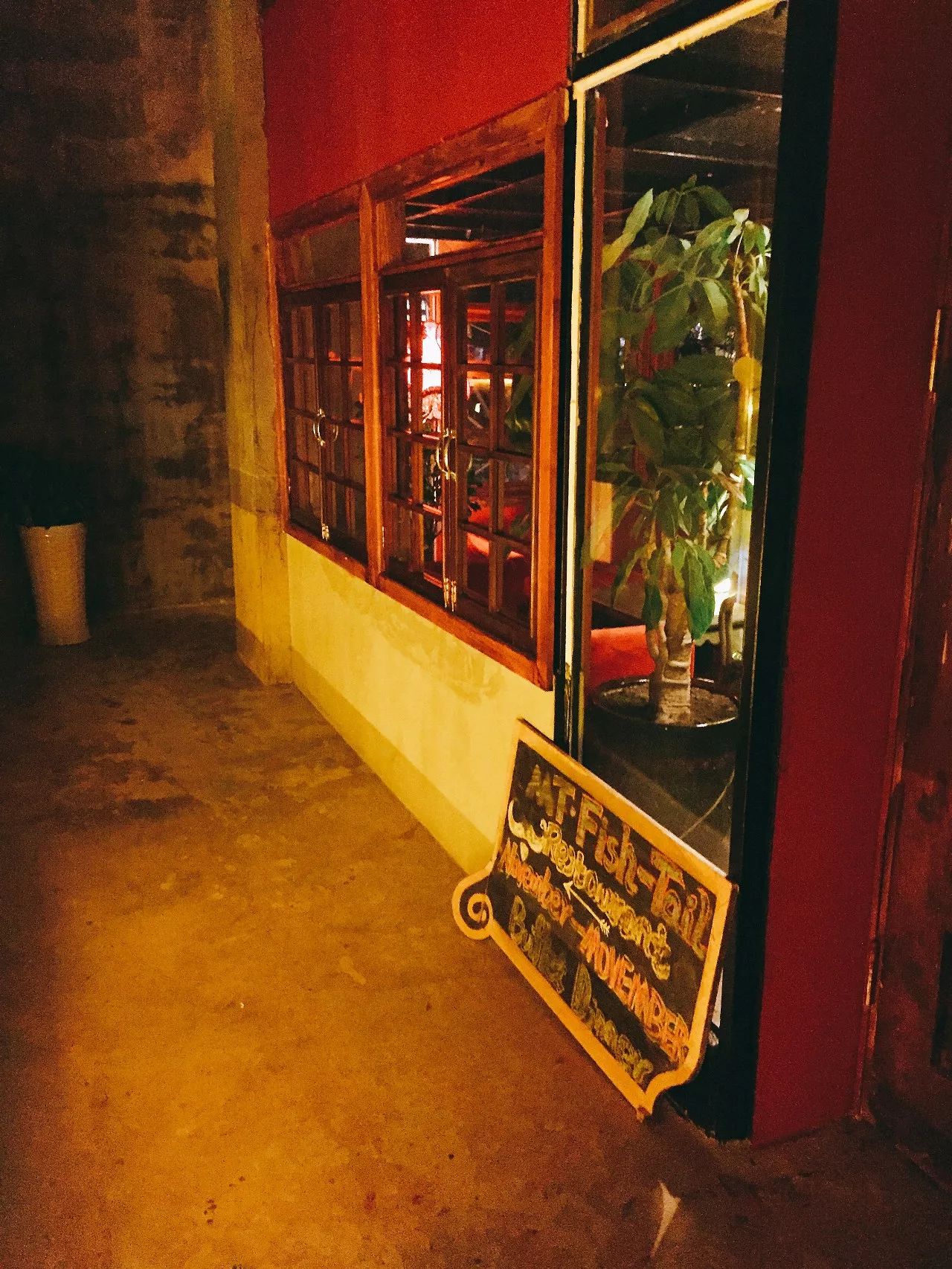 The name of the restaurant Mt. Fish-tail, comes from a beautiful mountain located in Nepal called Fishtail, 6993m tall in Annapurna Himalayan range with a spectacular shape of a fish tail and its astonishing beauty draws a lot of attention among tourists. It is revered by the local population as particularly sacred to the god Shiva, and hence is off limits to climbing. Nepal has a lot of ethnics and tribal crowd with a vast variety of taste in their food, often cooked in traditional methods of cooking. Especially, Thakali and Newari Food is popular in the city crowd. So, we are trying to provide a blend of authentic taste and traditional cuisine from Nepal. It's unknown to most Chinese people but as Chinese are always interested in trying new things, we are getting a welcoming response here in Dalian, China which makes it the only Nepalese restaurant in the city.
餐厅的名字,来源于尼泊尔一座美丽的山峰,人们称之为鱼尾山。海拔6993m,是安纳普尔纳山脉中的一坐神秘的山峰。因为他的形状酷似鱼尾而得来的名字,在当地人心目中是一座神山,政府是禁止攀登该雪山的,因此至今鱼尾峰还是处女峰。尼泊尔有许多民族与部落,各族的美食也不尽相同。鱼尾山餐厅做的就是将其中最具代表性的美食,带到大连,带到你身边。将地道的尼泊尔味道与传统美食相结合,对于喜欢发现异国风味的中国人来说,是一个不错的探索。也是目前大连仅此一家的尼泊尔餐厅。
Chef Introduction
They are very lucky to find an experienced chef from Nepal who worked in Nepalese food department of Radisson Hotel, a star-rated Hotel for almost 7 years. Even the owners of the restaurant was involved in the restaurant business in a tourist hotspot, Thamel in Kathmandu, the capital city of Nepal running a pie vegetarian restaurant called New Tripti for 9 years. So there's no doubt you will find a genuine taste of Nepal. The most important point is whether you will like it or not & we have high expectations that you will.
他们很幸运地找到了一位经验丰富的尼泊尔厨师,曾在丽笙大酒店的尼泊尔食品部工作了近7年。另外,餐厅老板曾在尼泊尔首都经营一家素食饼餐厅长达9年之久。毫无疑问,你会发现正宗的尼泊尔风味。
About the Food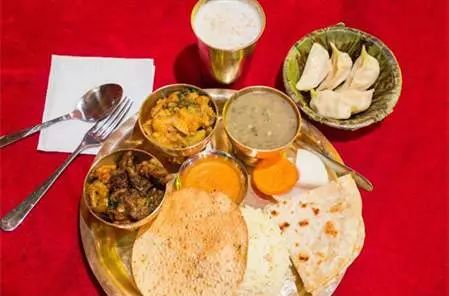 Some recommended dishes:
Nepali khana(meal) set- it comes with a full set of proper Nepalese meal, generally eaten by bare hands but you can definitely use fork, spoons or even chopsticks. It comes with rice, mutton or chicken or fish, dal(lentil soup), mixed vegetable, green veggie, papad and anchar(a special Nepali fresh pickle), salad & aloo paratha(stuffed potato bread). It also has - Nepalese momo(steamed Nepali dumplings) and banana lassi(a youghurt milk n banana shak)as starters.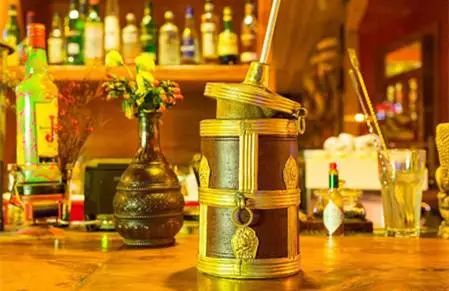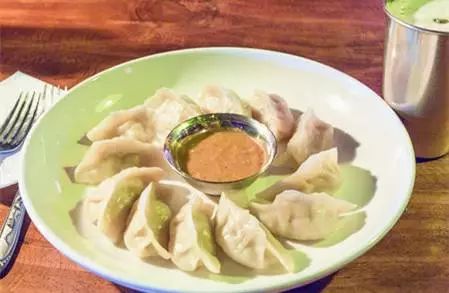 Recommended Snacks which blends with alcoholic drinks- Chicken Fry, Fish fry, Fried Chicken & Mutton MoMo, Vegetable Pakoda, Aloo Pakoda, Jeera Aloo and many more for which you should visit once to give it a try!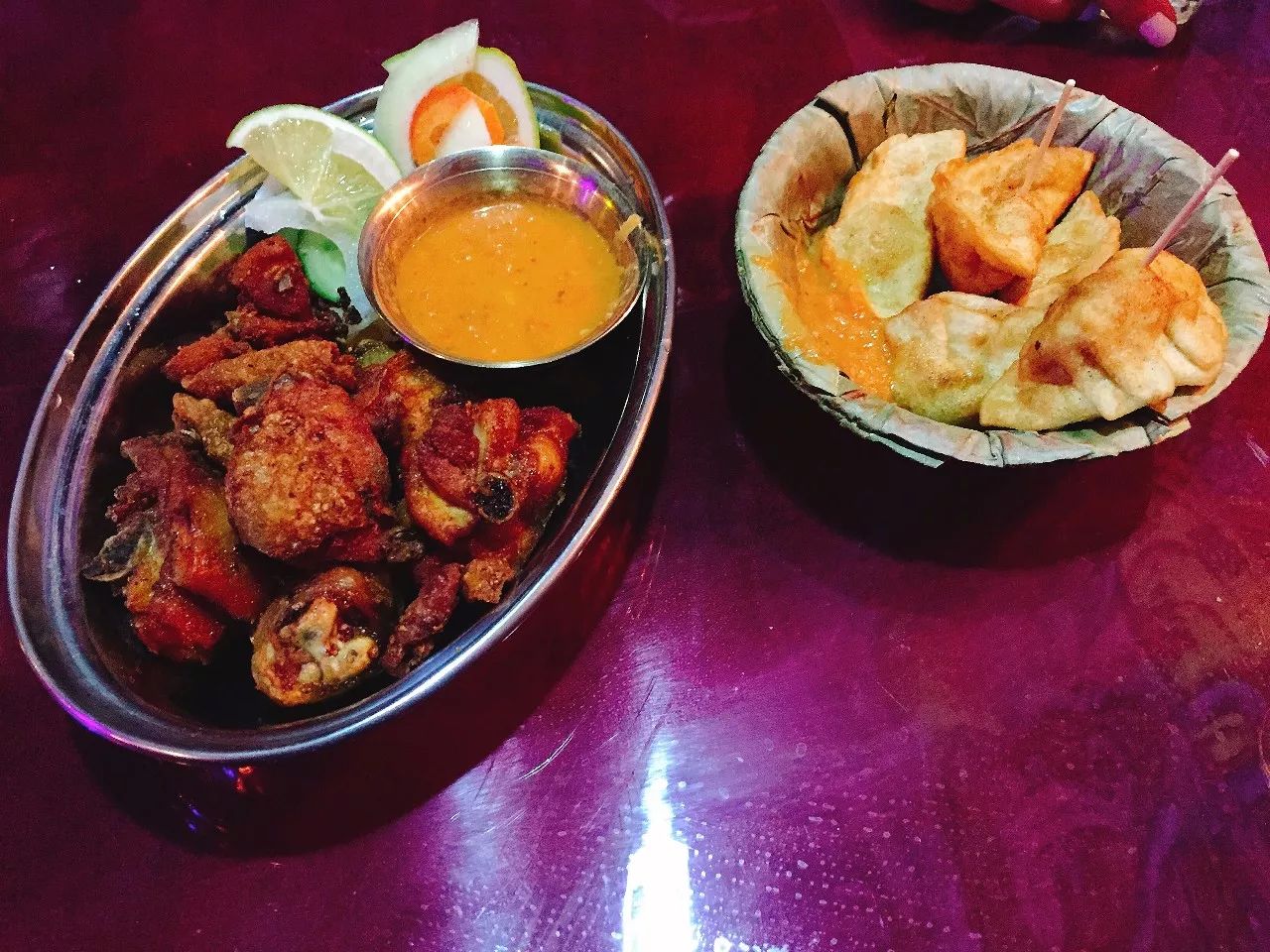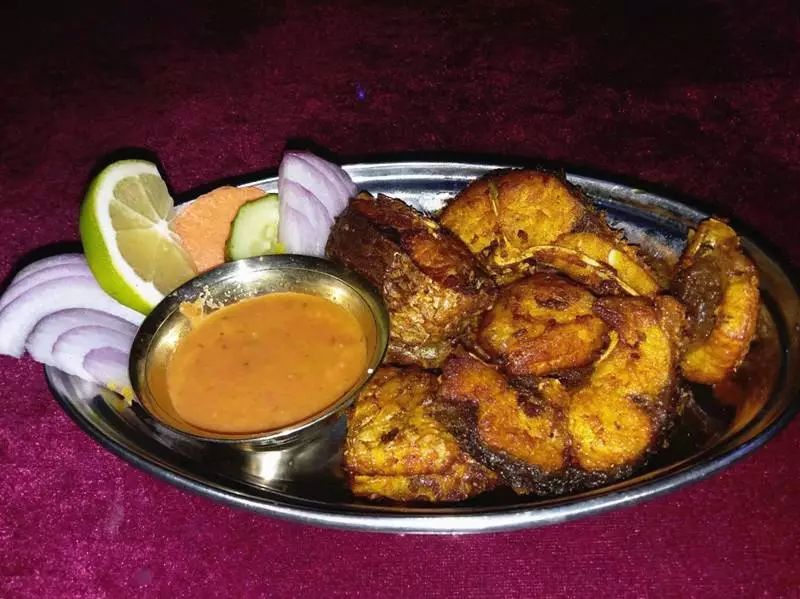 The Menu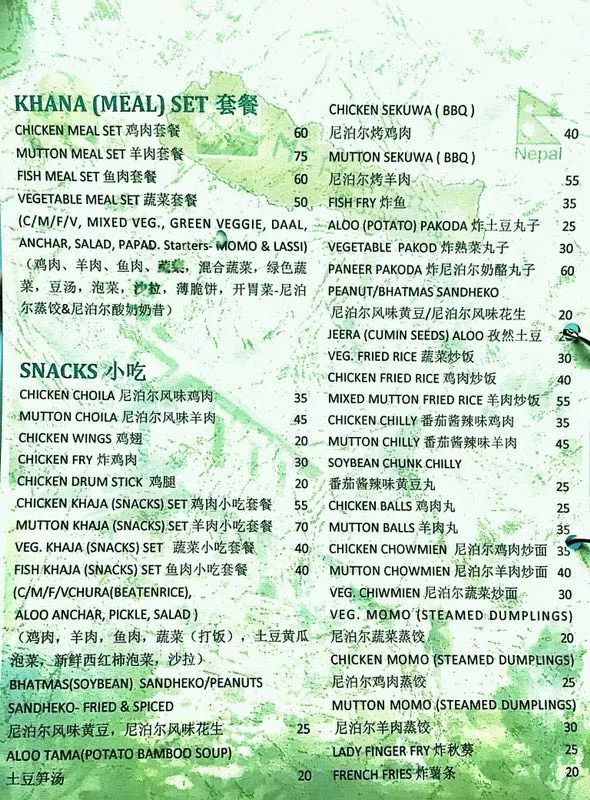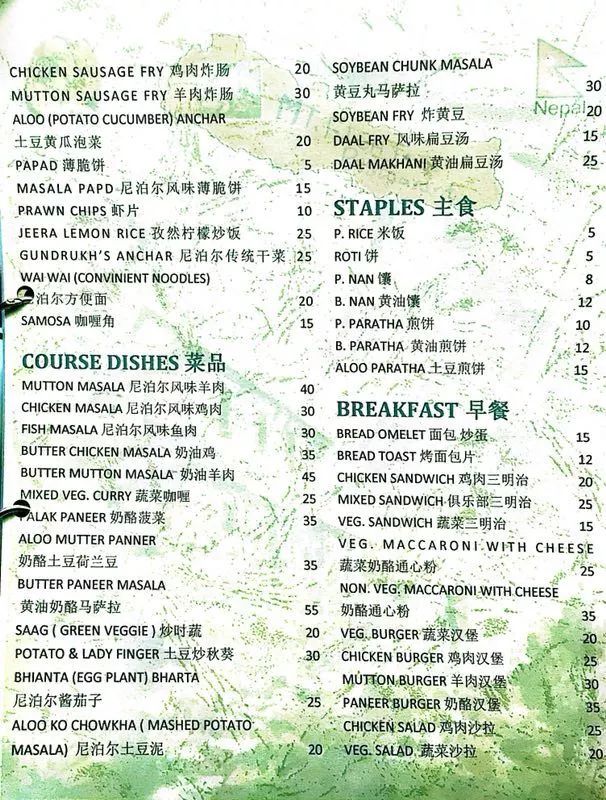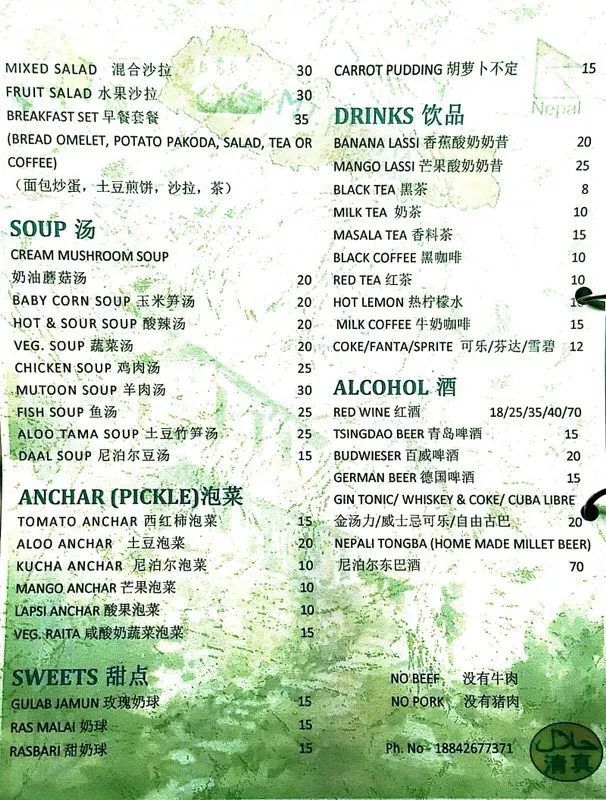 What's Special?
Every Wednesday is Open Mic Day at Mt. Fishtail Restaurant where you can sing on stage ;)
每周三是鱼尾山餐厅的麦克开放日,你可以来这里一展歌喉。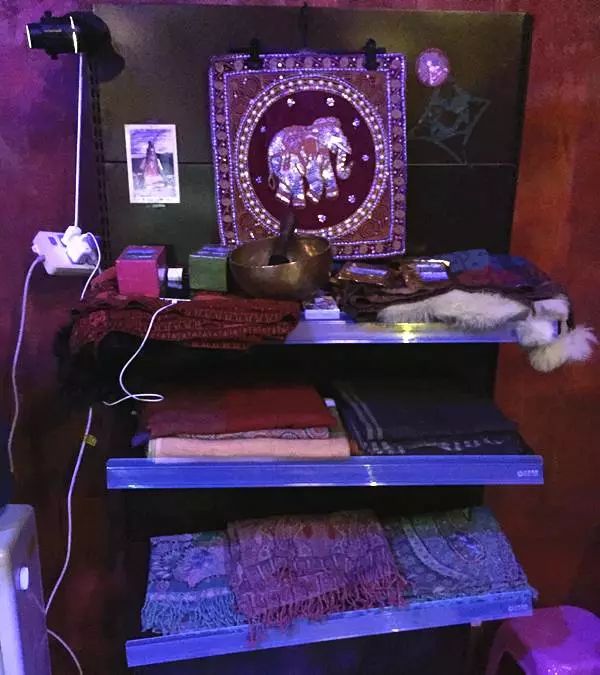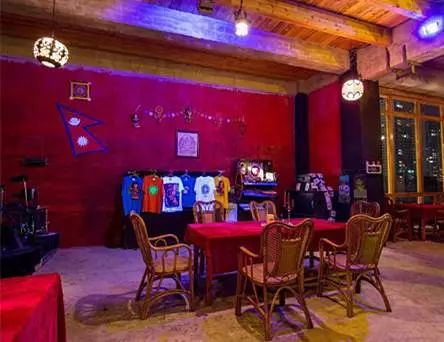 Restaurant Info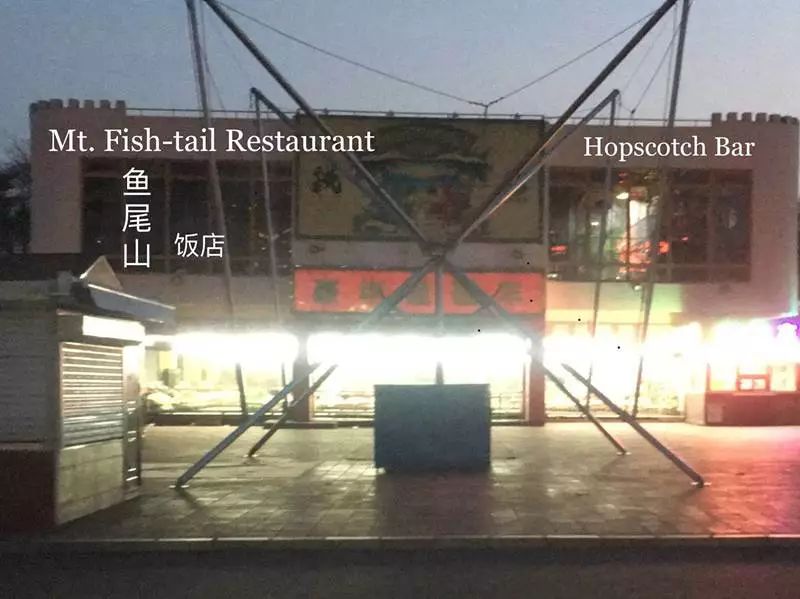 Address:Inside Xinghai Park, close to Shengya Sea World (圣亚海洋世界), the first floor is bumper cars arena, the second floor is the restaurant
Working hours:10:00 - 22:00
(in December and during cold weather, the restaurant opens on Monday, Tuesday, Saturday, and Sunday at 10:00-20:00, on Wednesday and Friday at 17:00 - 22:00)
Hotline:18842677371
How to get there:
By Bus 16路, 22路, 23路, 28路, 37路, 202路, 406路, 528路, 531路, or 901路, get off at Yī Dà èr Yuàn (医大二院) bus stop
地址:星海公园内,靠近圣亚海洋世界,一楼是碰碰车,二楼是餐厅
营业时间:10:00-22:00
(12月或恶劣天气,周一、周二、周六、周日,10:00-22:00营业;周三、周四。周五,17:00-22:00营业)
联系电话:18842677371
乘车路线:

乘坐16路,22路,23路,28路,37路,202路,406路,528路,531路,901路公交车,在医大二院站下车,步行至餐厅
WeChat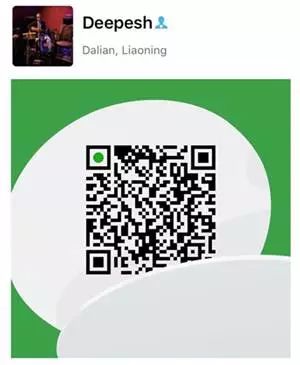 Experience Nepal at Mt. Fish-tail Restaurant!
希望在这里你能度过一个美妙的夜晚。
- END -