Content Exchange: Culturalbility文化力
Time for April's foreign film list and it's a little sparse compared to the previous few months. No need to fret, I'm sure they'll make up for it in the summer months.
We have faith in the entertainment industry here. Wink wink.
---
Go here for help buying tickets: How to Buy Cinema Ticket through WeChat Wallet
---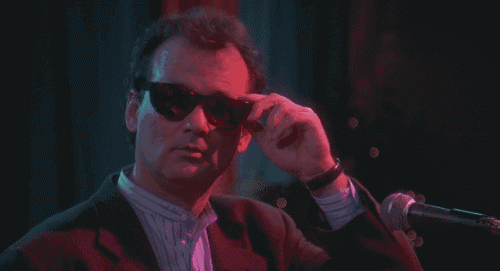 Saturday, April 1, 2017
---
Snowtime!
《

冰雪大作战

》
bīng xuě dà zuò zhàn
Directors: Jean-François Pouliot, François Brisson
Actors: Angela Galuppo, Mariloup Wolfe, Lucinda Davis, Sophie Cadieux
China Release Date: Saturday, Apr. 1, 2017
导演: Jean-François Pouliot / 弗兰克·布里森
主演: 安吉拉·嘉鲁皮 / Mariloup Wolfe / 露辛达·戴维斯 / 尼可拉斯·萨维德·鲁比尔 / Sophie Cadieux
中国大陆上映日期: 2017-4-01(周六)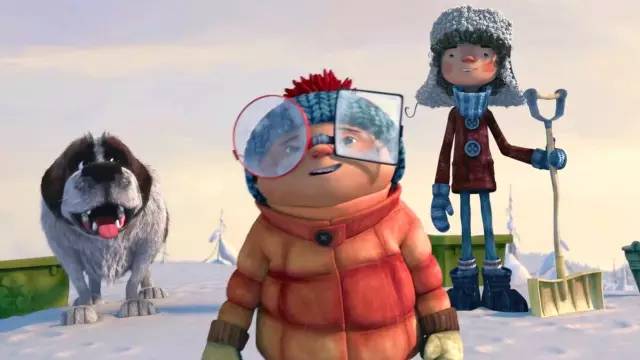 Yes, you may remember this one from a couple months ago. It never showed up in cinemas like it was supposed to! Now it's back. On April Fool's Day, no less.
This story is based on the old Canadian cartoon from 1984 called "La guerre des tuques." During the holidays, the children of a small village split themselves into two groups and begin preparing a week-long snowball war. The rivalry opens up tension among group members, especially leaders Luc and Sophie.
We've confirmed that it should be in English in China, so no need for the français help.
本片故事取材于1984年加拿大家喻户晓的经典动画《La Guerre des Tuques(阻止战争的狗)》,本片在30年前上映时曾轰动一时,在全球超过125个国家上映,获得18种全球奖项。《冰雪大作战》还是首部引入中国的加拿大动画片,同时也是2015年加拿大本土制作的电影票房冠军。
电影讲述一群生活在加拿大小镇的孩子,在寒假来临时,为了打发无聊的时间,小男孩卢克和刚到搬到镇子上的小女孩索菲亚成为对立两派的首领,约定了一场超大规模的雪仗。雪仗的规模在两方孩子们的挑衅、误会等碰撞中不断升级,进而演变成雪堡保卫战,最后导致了意想不到的事情发生。镇上的大狗克莉奥意外死于这场雪仗之中,由于这个变故停止了孩子们的战争。最终孩子们认识到了自己的错误,找到了游戏的真谛,友情和快乐才是游戏的目的,所有的孩子都在这个过程中醒悟并得到成长。
Long press and Extract to View Trailer:


长按立即看看中文字幕的预告片
Friday, April 7, 2017
---
Ghost in the Shell

《攻壳机动队》
gōng ké jī dòng duì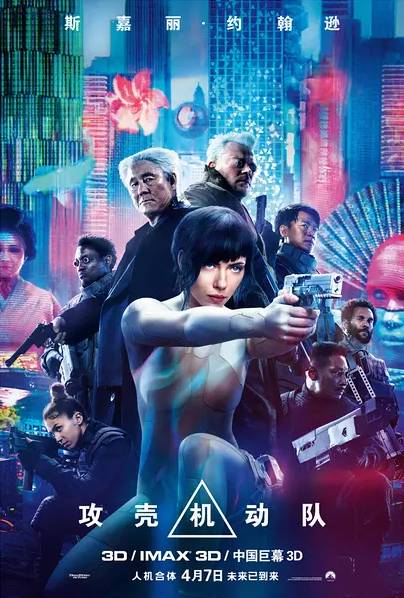 Director: Rupert Sanders
Actors: Scarlett Johansson, Pilou Asbæk, Takeshi Kitano
China Release Date: Friday, Apr. 7, 2017
导演: 鲁伯特·桑德斯
主演: 斯嘉丽·约翰逊 / 皮鲁·埃斯贝克 / 迈克尔·皮特 / 迈克尔·维克特 / 北野武
中国大陆上映日期: 2017-4-07(周五)
In the near future, Major is the first of her kind: A human saved from a terrible crash, who is cyber-enhanced to be a perfect soldier devoted to stopping the world's most dangerous criminals.
Blah blah blah, we know you're all going to see this one... if you're not just going for ScarJo, the special effects alone should make this the must-see film for April.
Oh, and don't read the reviews. Wait, wasn't this character supposed to be Asian?
《攻壳机动队》由日本漫画家士郎正宗(Masamune Shirow)创作,故事设定在未来的日本。在未来社会,全世界被庞大信息网络连为一体,人类的各种组织器官均可被人造化。生化人、仿生人、人类共存在地球上,单凭肉眼无法识别。很多人的身体都有着与网络连接的端口(在脖子后面),身体纯粹成为了一个容纳人类灵魂的容器。在这样的背景下,犯罪活动也有了新的动向,日本国家公共安全委员会下属的秘密行动小组"攻壳机动队"就是专门为对付此类犯罪而成立的,由斯嘉丽•约翰逊饰演的主人公素子就是其中的一员。

Trailer 预告片:(中文字幕)
Friday, April 14, 2017
---
The Fate of the Furious
《速度与激情8》
sù dù yǔ jī qíng bā
Director: F. Gary Gray
Actors: Vin Diesel, Dwayne Johnson, Jason Statham, Scott Eastwood, Charlize Theron, Michelle Rodriquez
China Release Date: Friday, Apr. 14, 2017
导演: F·加里·格雷
主演: 范·迪塞尔 / 道恩·强森 / 查理兹·塞隆 / 杰森·斯坦森 / 米歇尔·罗德里格兹
中国大陆上映日期: 2017-4-14(周五)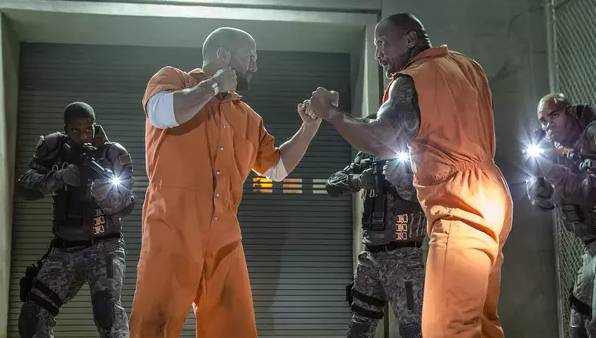 It's not pandering if it actually makes a lot of money, right? We are taking bets on whether or not this will break the Chinese box office record for opening weekend sales. Not a bad bet at all, if you ask us.

What more could possibly go wrong in the F&F universe... now that Dom and Letty are on their honeymoon and Brian and Mia have retired from the game, the globetrotting team has found a semblance of a normal life.
But when a mysterious woman seduces Dom into the world of crime he can't seem to escape and a betrayal of those closest to him, they will face trials that will test them as never before. From the shores of Cuba and the streets of New York City to the icy plains off the arctic Barents Sea, the elite force will crisscross the globe to stop an anarchist from unleashing chaos on the world's stage... and to bring home the man who made them a family.
Oh, that's what.
多米尼克与莱蒂共度蜜月,布莱恩与米娅退出了赛车界,这支曾环游世界的顶级飞车家族队伍的生活正渐趋平淡。然而,一位神秘女子Cipher的出现,令整个队伍卷入信任与背叛的危机,面临前所未有的考验。

Trailer 预告片:(中文字幕)
Friday, April 21, 2017
---
Smurfs: The Lost Village
《蓝精灵3:寻找神秘村》
lán jīng líng sān:xún zhǎo shén mì cūn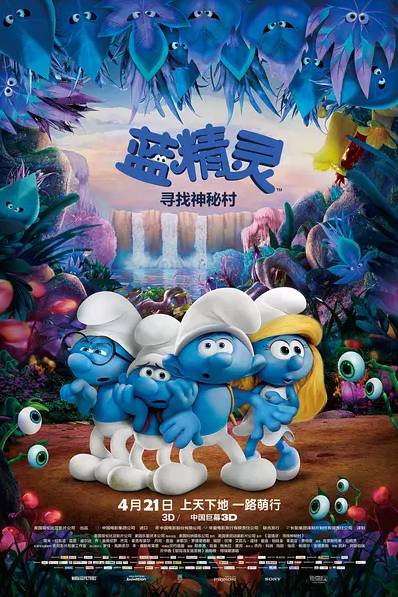 Director: Kelly Asbury
Actors: Mandy Patinkin, Julia Roberts, Ellie Kemper, Ariel Winter, Joe Manganiello, Michelle Rodriguez, Rainn Wilson, Demi Lovato
China Release Date: Friday, Apr. 21, 2017
导演: 凯利·阿斯博瑞
主演: 乔·曼根尼罗 / 朱莉娅·罗伯茨 / 曼迪·帕廷金 / 米歇尔·罗德里格兹 / 艾丽·坎伯尔
中国大陆上映日期: 2017-4-21(周五)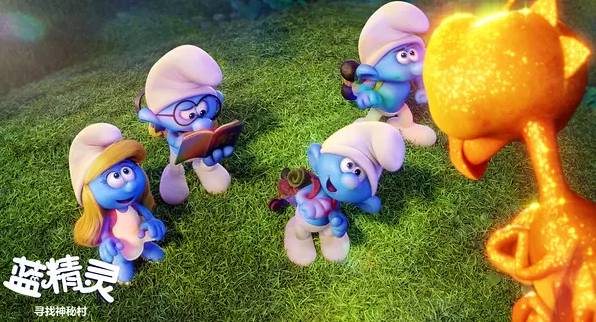 In this fully animated, all-new take on the Smurfs, a mysterious map sets Smurfette and her best friends Brainy, Clumsy and Hefty on an exciting and thrilling race through the Forbidden Forest filled with magical creatures to find a mysterious lost village before the evil wizard Gargamel does.
Embarking on a roller-coaster journey full of action and danger, the Smurfs are on a course that leads to the discovery of the biggest secret in Smurf history!
Fun for the whole family as nostalgia kicks in for the adults and as the jokes go right over the kiddos' heads.
该片原名"Get Smurfy",是一部100%的CG电脑动画片,导演是《怪物史瑞克2》的凯利·阿斯博瑞(Kelly Asbury)。


《蓝精灵:失落的村庄》与之前的两部真人版《蓝精灵》在剧情上并无关联,配音人员也都大换血。其中,"蓝爸爸"(Papa Smurf)由曼迪·帕廷金(Mandy Patinkin)配音,"蓝妹妹"(Smurfette)由黛米·洛瓦托(Demi Lovato)配音,"健健"由乔·曼根尼罗(Joe Manganiello)配音、"笨笨"由杰克·迈克布雷耶(Jack McBrayer)配音、"聪聪"由丹尼·普迪(Danny Pudi)配音、大反派"格格巫"(Gargamel)则由雷恩·威尔森(Rainn Wilson)配音。

影片讲述聪聪、笨笨、健健和蓝妹妹一起,出发前去寻找传说中的"失落的蓝精灵村庄",而格格巫也在寻找这座村庄。片中健健还将与蓝妹妹有一段罗曼史。
Trailer 预告片:(中文字幕)
If we're lucky, maybe they'll add a couple more by mid-month!
Stay tuned...
The content of this subscription account is similar to us, it also serves foreigners.
I'm sharing the QR code to you.
👇👇👇