Content Exchange: Culturalbility文化力
Happy December! As winter comes in full force, and with that, the subsequent pollution from trying to keep us all warm, let's find solace in the moving picture shows~
Unlike last month's movie madness, we only have a few foreign movies making their way to the mainland in December 2016, of which only two seem to be big Hollywood blockbusters. They look really good, though!
Mark your calendars and buy your tickets now~
---
Go here for help buying tickets: How to Buy Cinema Ticket through WeChat Wallet
---
China allows just a few dozen non-Chinese films into its pandering movie market on a revenue-sharing basis each year, and this final list for 2016 shows that it's already full. Or maybe that number is completely arbitrary.
Remember, all movies are subject to change, so if you're planning a date, it's always smart to double-check ahead of time.
Friday, December 2, 2016
---
Miss Peregrine's Home for Peculiar Children

《佩小姐的奇幻城堡》
pèi xiǎo jiě de qí huàn chéng bǎo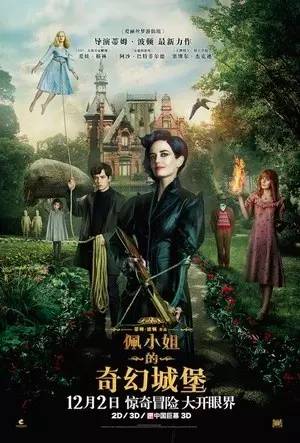 Director: Tim Burton
Actors: Eva Green, Asa Butterfield, Samuel L. Jackson
China Release Date: Friday, Dec. 2, 2016
导演: 蒂姆·波顿
主演: 阿萨·巴特菲尔德 / 伊娃·格林 / 塞缪尔·杰克逊 / 朱迪·丹奇 / 艾拉·珀内尔
中国大陆上映日期: 2016-12-02(周五)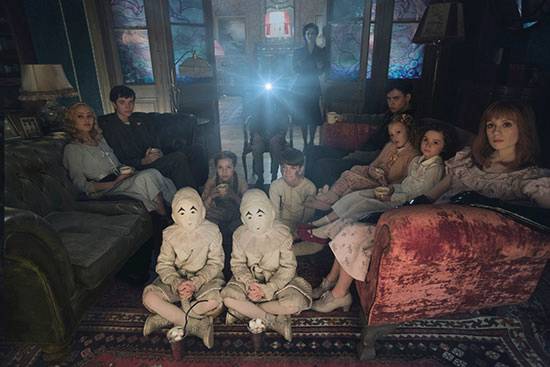 It's Tim Burton, so we know what to expect: quirkiness and craziness. According to the plot, when Jacob discovers clues to a mystery that stretches across time, he finds Miss Peregrine's Home for Peculiar Children. But the danger deepens after he gets to know the residents and learns about their special powers. We can only hope that Edward Scissorhands himself makes an appearance.
杰克(阿萨·巴特菲尔德 Asa Butterfield 饰)的爷爷自杰克还小的时候,就会常说床边故事给他听,故事中有许多拥有特殊能力的小孩。爷爷神秘死亡后,留下了关于这个属于另一个时空世界种种谜团的线索,杰克循着这些线索,进入了这个神秘的世界,发现这群奇怪的孩子真实存在,他们住在这里是为了躲避可怕的变异怪兽。随着杰克的到来,危险也同时抵达,杰克需要与这群孩子一起,抵御黑暗力量。
Trailer 预告片:(中文字幕)
Friday, December 2, 2016
---
Collide

(AKA Autobahn)
《极速之巅》
jí sù zhī diān
Director: Eran Creevy
Actors: Felicity Jones, Anthony Hopkins, Nicholas Hoult, Ben Kingsley
China Release Date: Friday, Dec. 2, 2016
导演: 伊兰·克里维
主演: 尼古拉斯·霍尔特 / 菲丽希缇·琼斯 / 本·金斯利 / 安东尼·霍普金斯 / 克雷蒙斯·施伊克
中国大陆上映日期: 2016-12-02(周五)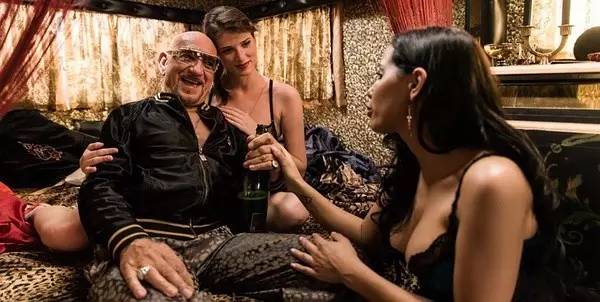 Can you say "Fast and Furious Wannabe"? Fast cars and lots of action, this story looks very familiar. But because it has Ben Kingsley and Anthony Hopkins in it, we'll probably reluctantly go see it.
The plot summary says that to pay for his girlfriend's (Jones) medical emergency while abroad, Casey (Hoult) schemes to pull a drug heist for an eccentric gangster (Kingsley). After a failed attempt, he embarks across Europe on an action-packed chase in a race against time to save his girlfriend's life from being taken by an evil druglord (Hopkins). We've never seen that before ever.
美国小贼Casey(尼古拉斯·霍尔特 Nicholas Hoult 饰)在国内犯下不计其数的案件。为了活命,他逃到了德国,成为当地大毒枭Geran(本·金斯利 Ben Kingsley 饰)手下的毒贩,平静的生活下包裹着刀尖上舔血的惊险生活。正在此时,他的爱人Juliette(菲丽希缇·琼斯 Felicity Jones 饰)被发现有严重的肾病且急需要做移植手术。平静的伪装被打破。为了支付女友昂贵的医疗费,Casey决定以生命为赌注做一单大的,却又恰巧将自己卷入以一个牵涉德国最大毒枭(安东尼·霍普金斯 Anthony Hopkins 饰)的惊天复仇阴谋,此刻不仅仅是他自己,他女友的性命也成了整个阴谋中至关重要的一环。在德国无限速公路上Casey和杀人不眨眼的毒枭组织们展开了激烈的追逐...
Thursday, December 8, 2016
---
Hacksaw Ridge

《血战钢锯岭》
xuè zhàn gāng jù lǐng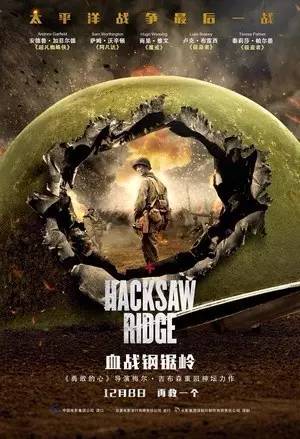 Director: Mel Gibson
Actors: Andrew Garfield, Sam Worthington, Luke Bracey
China Release Date: Thursday, Dec. 8, 2016
导演: 梅尔·吉布森
主演: 安德鲁·加菲尔德 / 萨姆·沃辛顿 / 文斯·沃恩 / 雨果·维文 / 卢克·布雷西
中国大陆上映日期: 2016-12-8(周四)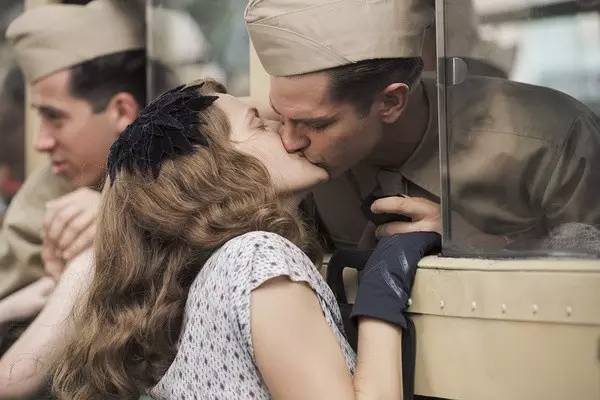 Mel Gibson is back with another "true" war & romance movie. Expect lots of blood, horrible accents, and a dash of underlying moral-subjectiveness. Plot summary says that a WWII American Army Medic Desmond T. Doss, who served during the Battle of Okinawa, refuses to kill people, and becomes the first man in American history to win the Medal of Honor without firing a shot. Interesting? Sure.
故事改编自二战上等兵军医戴斯蒙德·道斯的真实经历,他因为在冲绳岛战役中勇救75人生命而被授予美国国会荣誉勋章,同时也是首位获此荣誉的在战场上拒绝杀戮的医疗兵。
Trailer 预告片:(中文字幕)

Friday, December 9, 2016
---
Sully
《萨利机长》
sà lì jī zhǎng
Director: Clint Eastwood
Actors: Tom Hanks, Aaron Eckhart, Laura Linney
China Release Date: Friday, Dec. 9, 2016
导演: 克林特·伊斯特伍德
主演: 汤姆·汉克斯 / 艾伦·艾克哈特 / 劳拉·琳妮 /杰瑞·费拉拉 / 安娜·冈
中国大陆上映日期: 2016-12-9(周五)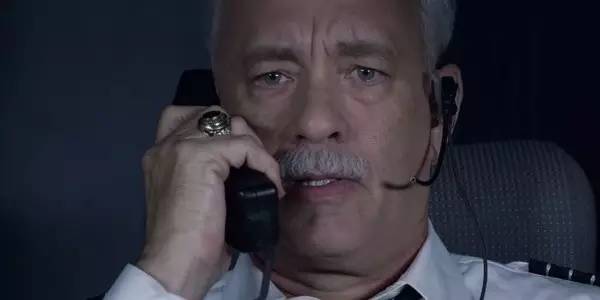 Everyone's favorite father figure, Tom Hanks, is back to save the day again, this time as Captain "Sully" Sullenberger, the pilot who landed an airplane safely in the Hudson River that saved 155 people. The film also seems to include the aftermath fallout - did he make the right decision or not? Hollywood loves taking a true story and over-dramatizing it! We will definitely go see this one.
2009年1月15日,萨利(汤姆·汉克斯)在全美航空1549号班担任机长,飞机起飞两分钟后遭到飞鸟攻击,两架发动机全部熄火,萨利决定在哈德逊河上迫降,155人全数生还。但之后的调查显示他做了错误的抉择,认为大可选择返回拉瓜地亚机场。机内到底发生了什么呢?
Trailer 预告片:(中文字幕)
Friday, December 9, 2016
---
Antigang



《反黑行动组》
fǎn hēi háng dòng zǔ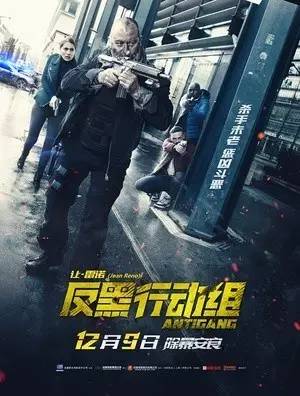 Director: Benjamin Rocher
Actors: Jean Reno, Alban Lenoir, Caterina Murino
China Release Date: Friday, Dec. 9, 2016
导演: 本杰明·罗切尔
主演: 让·雷诺 / 卡特琳娜·莫里诺 / 奥尔本·勒努瓦 / 奥马尔·迪奥 / 施特菲·塞尔马
中国大陆上映日期: 2016-12-9(周五)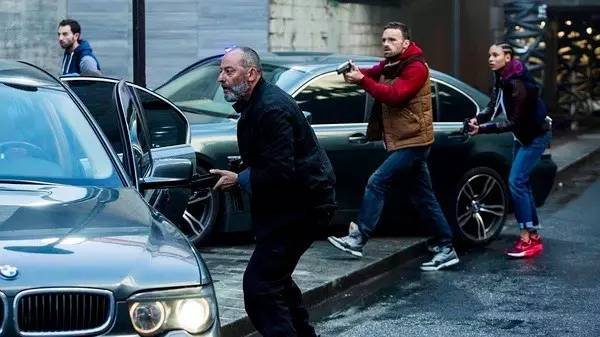 A French action thriller releasing in China a year after it was shown in France? OK! Why not? The plot summary simply says its about a French police unit that try to stop a group of criminals. Thus "anti" gang. The film title is also known as "The Squad" but probably didn't want to be confused with last summer's Suicide Squad.
Anyways, because Jean Reno, we will see go it. Hopefully it will have English subtitles!
Serge Buren追踪不法分子方法很不一般。他与女同事有私情,而新上任的上司恰好又是同事的老公。在追踪珠宝抢劫犯的案中,上司把他的编队隔离出来,事后证明,这是劫匪的调虎离山计。他独自行动跟上犯人却遇到激励火拼,伤亡惨重,女同事死了,他是否可以用自己的方法破案呢?
BONUS!

Friday, December 16, 2016
---
The Great Wall
《长城》
cháng chéng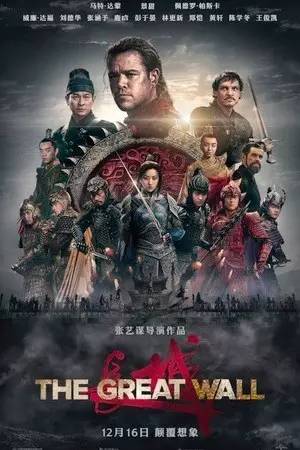 Director: Zhang Yimou
Actors: Matt Damon, Pedro Pascal, Willem Dafoe, Tian Jing, Andy Lau
China Release Date: Friday, Dec. 16, 2016
导演: 张艺谋
主演: 马特·达蒙 / 景甜 / 佩德罗·帕斯卡 / 威廉·达福 / 刘德华
中国大陆上映日期: 2016-12-16(周五)
Technically not really a foreign film, but we thought you should know about it. Acclaimed actor Matt Damon! Acclaimed director Zhang Yimou! What could go wrong? With all the supposed controversy surrounding this film and cast, it's probably all just marketing. We'll probably see it.
The plot summary says it took 1700 years to build and is 5500 miles long - what were they really trying to keep out? A mystery centered around the construction of the Great Wall of China.
欧洲雇佣兵威廉(马特·达蒙 Matt Damon 饰)在被囚禁长城期间,发现了这一世间最大奇迹之一背后的惊人秘密。当一波又一波可怕的掠食生物将这座巨型城墙重重围困之时,威廉对财富的追寻演变为一段通往英雄主义的旅程——他加入了一支由精英勇士们组成的大军,共同对抗令人无法想象的强大力量。
Which ones are you most anticipating this month?
And you may have noticed...
...still no Star Wars.
Rumor is January 12, 2017.
Stay tuned.

The content of this subscription account is similar to us, it also serves foreigners.
I'm sharing the QR code to you.
👇👇👇