Foreigners can legally drive in China with a Chinese Driver License.
The legal Chinese Driver License is issued by Public Security Bureau (Traffic Authority), you can see your driver license records in the traffic police department of any city in mainland China, you can use it to drive in any city around China, you can change the driver license address to any new city in China where you move to, but sometimes it is up to the department rules of the city that you move to.
For the official driver license you can drive either automatic or manual transmition cars below 9 seats. The The Chinese driving license is valid for six years, and can be renewed it every six years without any test.
For the First Time
Required Paperworks:
Residence Permit

1 Copy of the Passport Page (The Photo Page)

1 Copy of the valid Chinese Visa

1 Copy of the latest Entry Stamp in your Passport

1 Copy of both Sides of Overseas Driving License (front and back page)

8 pieces of one inch color pictures with white background, ears must be shown.

Your chinese name (any kind of name is okay)

Medical Check-Up Report (You also can do this in those 5 administration offices listed below)

Process:
Get your foreign driver's license translated into Chinese by an authorized translation service before visiting the Administration (if you have one, the price might vary)

Make sure you have all necessary documents (including passport, foreign driver's license, license translation, temporary residence permit, work permit, and copies of everything).

Upon Arrival, get your photographs taken (the price might vary). You won't be able to use your own photographs, as these special photos come printed with your name and ID number. There're also photocopying services there if you need.

You will have to take a simple health check complete with hearing and vision test and a health form to fill out.

When the health check is done and stamped, you will then proceed to re-check your documents.

You will schedule your computer-based test date. You'll be given a slip of paper with your name, test date, and test time.

On your test date/time, if you pass, you will be directed to a slew of windows where you will fill out some documents, pay some money, and eventually get your license in about 10 minutes. If you fail, you can reschedule your test.
Tips: It's better for you to practice the written test before applying for the driving license. You need to get above 90 out of 100 in order to pass the test.
Renew or Extend Driving License
If you have got a new Chinese driver license already, after six years, but you still want to drive in China. At that case, you should apply to renew the license in the China police Vehicle Administration within 90 days before its expiration. A license with a 10 year effective period will be given to those whose penalty points are less than 12 in each of the past six years.
Normally you do need to go back to the issued license place to get it renewal or extension if you have never moved your license address before into your local living city.
You need to have the issued place Chinese Residence Permit Working Visa, you need to go to the issued city to do all of the translation paperwork, resident form registration again,
You need to go to the issued city to do a Health certificate and of course, you need to go to the China Vehicle Administration for the application.
The Renewal Condition:
90 days before the driver's license expired.

Driver's license has not been put in a suspended, canceled or revoked state
Normal Processing time: 5-10 working days.
The new China driving license valid time: 6 or 10 years.
Required Paperworks:
Residence Permit.

A copy of the old and new passport main page.

A copy of the valid Chinese visa.

A copy of the latest entry stamp in your passport.

Original China driver license.

A 1-inch Digital color photos with a white background.

Medical Check-Up Report (You also can do this in the 5 administration offices listed below.)
Tips: You don't need to take another test for renewing your license.
The Temporary License

Those on tourist or business visas can get a temporary license for a max. 90 days. One tricky thing is that if you want this kind of license, your tourism or business visa must not be longer than 90 days. Else they won't approve the license application.
This new policy is supposed to apply nationally, but try and get one in any city but Beijing, and you're likely to be greeted by blank stares. Some cities require that the temporary license be applied for by a travel agency on your behalf. That may be no bad thing for you because at least a travel agency can help you get through the thicket of the regulations.
Applying for the temporary driving license requires the same process as the permanent license.
China Police Vehicle Administration Office in Dalian
1.越秀街体检站 (Yuèxiù jiē tǐjiǎn zhàn)
中山区解放路655号 (Zhōngshān qū jiěfànglù 655 hào)
电话: 62881978
Tel: 62881978
2. 民权街体检站 (Mínquán jiē tǐjiǎn zhàn)
西岗区民权街43号 (Xī gǎng qū mínquán jiē 43 hào)
电话:39585259-637
Tel:39585259-637
3. 马兰子体检站 (Mǎlán zǐ tǐjiǎn zhàn)
沙河口区祥溢园64号 (Shāhékǒu qū xiáng yì yuán 64 hào diànhuà)
电话:84220389-637
Tel:84220389-637
4. 迎客路体检站 (Yíng kè lù tǐjiǎn zhàn)
甘井子迎客路7号 (Gānjǐng zi yíng kè lù 7 hào)
电话:62621387-638
Tel:62621387-638
5. 姚家体检站 (Yáo jiā tǐjiǎn zhàn)
甘井子姚北路39号 (Gānjǐng zi yáoběilù 39 hào)
电话:86420790-637
Tel: 86420790-637
Source:
http://wikitravel.org/en/Driving_in_China
http://www.farwestchina.com/2014/02/how-i-got-china-drivers-license-xinjiang.html
http://www.china-driver-license.com/
http://www.shanghaiexpat.com/blog/shanghai-and-china/shanghai-city/driving-china-part-i-getting-drivers-license-shanghai-10795.html
Don't forget to follow us!
新朋友,记得关注哦!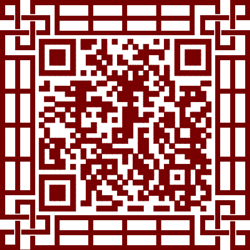 community.dalianlaowai.com