The 1,000 Talent Plan of Foreign Experts, also known as the National Recruitment Program of Global Experts, is a scheme set up by the Chinese government to encourage high-end foreign talent to relocate to China to work on long-term or short-term programs across the country, in management or research positions. It is a sub-set of a wider '1,000 Talent Plan' that also includes incentives for ethnically Chinese people (including Chinese nationals working abroad or outside the mainland) to work in the country.
As the existence of that other plan suggests, the experts hired under the foreigners' talent plan must not have a Chinese heritage, which is defined as being ethnic family links to the Chinese mainland, Hong Kong, Macao or Taiwan. If someone has, for example, Chinese parents or grandparents, they must use the ethnic Chinese 1,000 Talent Plan.
The plan started in 2011 and aims to recruit 1,000 leading foreign talents to China by 2021, with quotas of 50-100 people each year.
WHAT IS THE BENEFIT?
As well as enjoying advantageous policies with regard to visas,residence permits, health care, insurance, accommodation, tax and salaries, the talents also receive the following benefits:
1. Each foreign talent in a long-term program will receive a 1 million yuan subsidy from the Chinese government.
2. Foreign talents under going scientific research can apply for a 3-5 million yuan research fund.
3. Special funds are offered to the talents to subsidize their pension and health insurance.
WHO QUALIFIES AS A 'TALENT'?
The plan is aimed at foreign professionals with doctorates who meet the following requirements:
1. Non-ethnic Chinese (ie. there must be no Chinese heritage in the person's family, with 'Chinese heritage' defined as genetic links to natives of the Chinese mainland, HongKong, Macao and Taiwan),
2. Under 65 years old,
3. Not working in the humanities or social sciences,
4. Obtained their doctorate overseas (ie. outside China),
5. Professors working in renowned universities or colleges or scientific research institutions (all based overseas); senior technicians or managing staff in renowned international companies or financial institutions; experts owning independent intellectual property rights or key technologies, with experience of starting up business overseas and knowledge of related industries.
Notice: Foreign talent recruited should work at least three consecutive years in China after being recruited, and must spend at least nine months in China each year.
APPLYING FOR THE PROGRAM
Applications for the program must be made by the employers once they have made an agreement with their potential foreign employee. Only wholly Chinese-owned companies or entities can apply for the program; it is not available to Wholly Foreign Owned Enterprises and Joint Ventures.
Recruiters should submit the required documents to the State Administration of Foreign Expert Affairs if the employer is in Beijing, and to a local Foreign Expert Affairs Bureau if the employer is in another province or region.
STEP-BY-STEP GUIDE FOR EMPLOYEES
1. Apply for the job you are interested in and, if both you and the job meet the relevant criteria, ask your recruiter or potential employer whether it would be possible to apply for the1,000 Talent Plan.
2. If this route is available,then when you sign the contract (or sign an Intention Agreement, which states a mutual understanding about your employment but isn't quite a full employment contract) the recruiter or employer will submit the files and documents needed to either the State Administration of Foreign Experts Affairs or the local Foreign Experts Bureau.
3. When the application is approved, the State Administration of Foreign Experts Affairs will send two forms, 'Registration Form of High-level Foreign Experts' and 'List of High-level Foreign Experts', to your nearest Chinese embassy's Overseas and Exit and Entry Administration. The embassy will then refer to this for confirmation when you apply for the R Visa ('talent visa').
REQUIRED DOCUMENTS FOR THE EMPLOYER
1. Copy of applicant's passport,valid for at least six months, and a photocopy of the passport's information page(s),
2. Your degree and academic certificates,
3. A signed contract or Intention Agreement of the applicant and the employer (signed by both parties and stamped by the Chinese employer),
4. Proof of your overseas working experience (such as copies of the employment contract, or letters of recommendation) stamped by your current or previous employers,
5. Certificates and a copy of your achievements, such as papers published, patent certificates, product certificates etc,
6. Materials showing the major programs you lead or joined,
7. Copies of awards you have received.
8. The two forms 'Application Form for Recruitment Program of Foreign Expert' and 'Brief Information of Overseas High-level Talents'.
BENEFITS FOR THOSE ON THE 1,000 TALENT PLAN
1,000 TALENTS VISA POLICIES
1. The beneficial visa policies outlined below are available to each foreign talent in the 1,000 Talent Plan,plus their spouse and any of their children that are under 18 years old.
2. If the foreign talents need to enter and leave China multiple times a year, they can obtain a multiple-entry visa with validity of five years, with each stay in China lasting up to 180 days.
3. If the foreign talents need work in China or stay in China in the long term, they can apply for a working visa or a residence permit with two-to-five years' validity.
4. Foreign talents in the 1,000 Talent Plan receive the majority of the yearly quota of Chinese Permanent Residence Permits (aka Chinese Green Cards). They, their spouse and their children under 18 can obtain the Permanent Residence Permit for Foreigners within 50 days of applying for it.
PENSION, INSURANCE AND HEALTHCARE
Members of the 1,000 Talents Program enjoy favorable medical carepolicies, and their spouses and any children under 18 can enjoy the same healthcare, social insurance and pension coverage as native Chinese citizens eventhough they are unemployed.
ACCOMMODATION
Foreign experts can buy commercial residential property (ie.property that can be traded at market rates, rather than fixed-price,low-income housing) in China according to the same rules that apply to local Chinese residents. If the employee does not buy accommodation, the employershould arrange accommodation in a location convenient to the employee's workplace, or else provide them with an accommodation subsidy.
TAX
1. The 1 million yuan subsidy offered to foreign experts is exempt from individual income tax.
2. The following elements of their income are exempt from individual income tax in the first five years:accommodation subsidy, meal allowance, relocation compensation, an allowance for visits to the employee's home country and subsidized education.
3. Research and teaching equipment imported from abroad is exempt from import tax.
ABOUT THEIR SPOUSE
If the spouses of foreign experts are willing to come to work in China, the employer should arrange a job for them. If the employer cannot find a job that the spouse is capable of performing and is willing to take, they should give them a living subsidy in line with the average salary of the Chinese staff.
PAYMENT
1. The employer should maintain the income level of foreign experts when they work overseas, and pay subsidies such as an accommodation subsidy, a children's education subsidy and, if no work can be found for them, the spouse's living subsidy.
2. For foreign experts making a great contribution, the employer should award them with stock shares or options, or a supplementary pension. There is no fixed definition of a 'great contribution', but it should be something along the lines of a financial expert helping the company achieve huge profit growth, a technological expert making an important breakthrough, or an intellectual property owners giving the Chinese company the right to manufacture their product.
APPLICABLE VISA TYPES
Foreigners enlisted in the 1,000 Talent Plan can apply for an R Visa (aka the 'Talent Visa') or, if they need work or stay in China for the long term, a working visa or a residence permit with two-to-five years' validity
---
Follow Us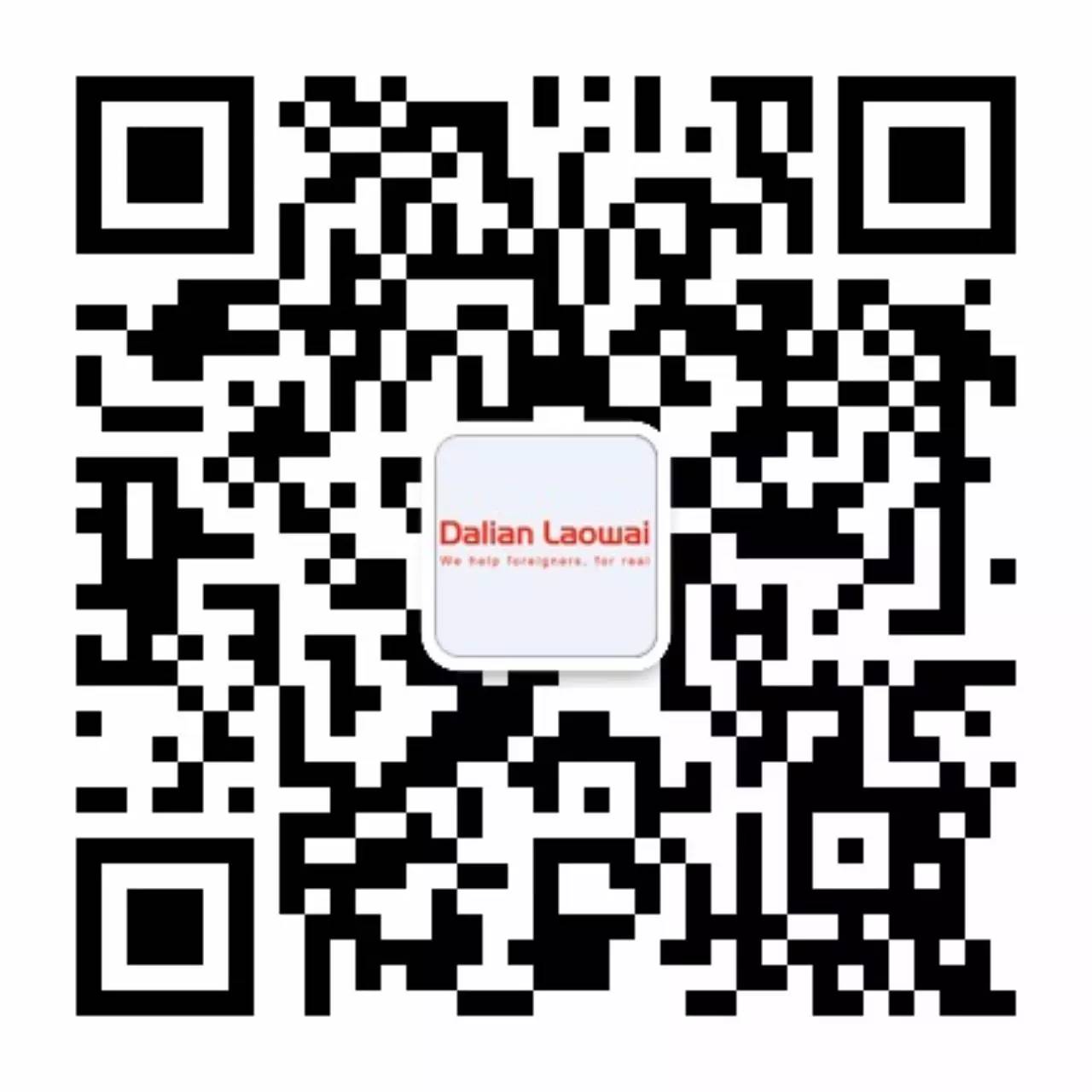 Wechat ID: dalianlaowai
Instagram: dalianlaowai
Website: www.dalianlaowai.com