Painting object doesn't always have to be beautiful sceneries. Take time to look around and observe your surroundings. Open your eyes and see the beauty that lies beneath everything.
Through Wāng Wéi's paintings, you will learn to appreciate the beauty around you.
贴近生活,发现周边的美。写实的画风,从艺术家王嵬的画中,能看到许多身边的景色。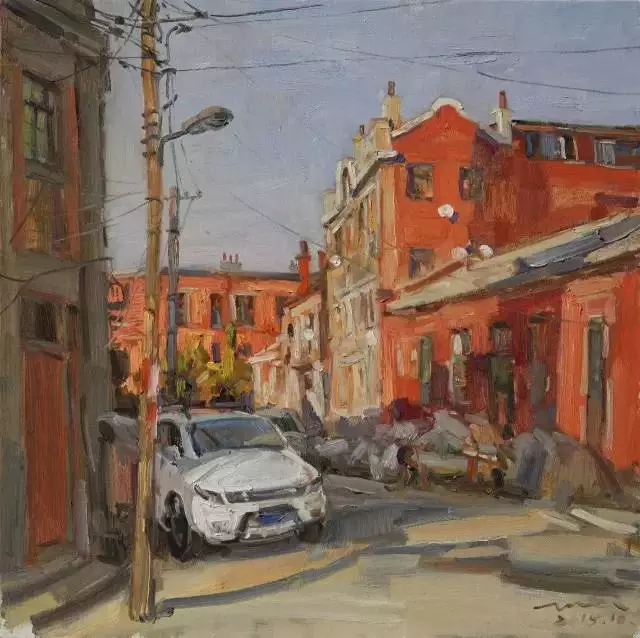 "Dongguan Street" 70x70cm oil on canvas
The painting of Dalian's Dongguan Street in October 2015.
《东关老街》70×70cm 布面油画
2015.10 画于大连东关街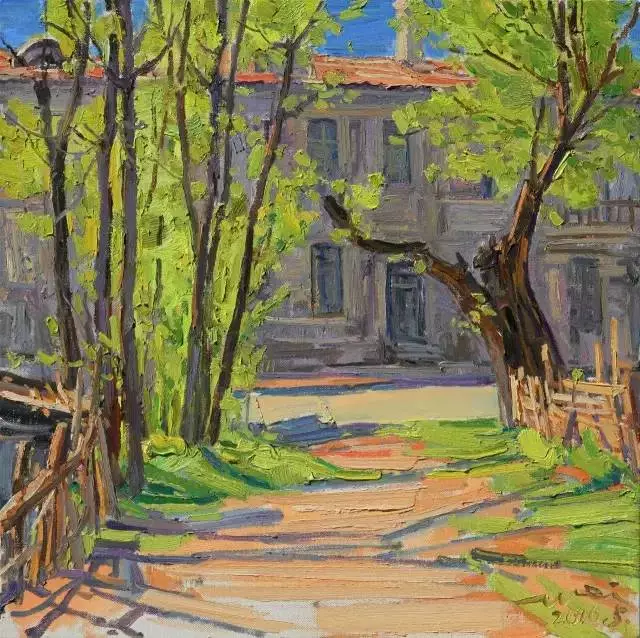 "A Piece of Spring" 60x60cm oil on canvas
The painting of Lvshun's Tàiyáng gōu
《春光一片》60×60cm 布面油画
2016.5 画于旅顺太阳沟
Opening Ceremony :Thursday, November 24th, 2016, 15:00

Date :November 24th to December 24th (closes on Monday)

Time :9:00-16:00

Location :Dàlián shì Zhōngshān qū Fēnglín jiē 30 hào / 大连中山区枫林街30号

Entrance :30RMB

Tel :15640999528 / 0411-86881616

How to get there :

By Bus #23, get off at Wàiguóyǔ Xuéyuàn (外国语学院)

By Bus #24, get off at Qīqi Jiē (七七街)

By bus #27, get off at Guìlín jiē (桂林街)
时间:2016.11.24-2016.12.24,9:00-16:00 (周一休息)

开幕时间:2016.11.24,15:00

地点:大连中山区枫林街30号

联系电话:15640999528 / 0411-86881616

门票:30元

乘车路线:

乘坐23路公交车,在外国语学院站下车;乘坐24路公交车,在七七街站下车;乘坐27路公交车,在桂林街站下车。