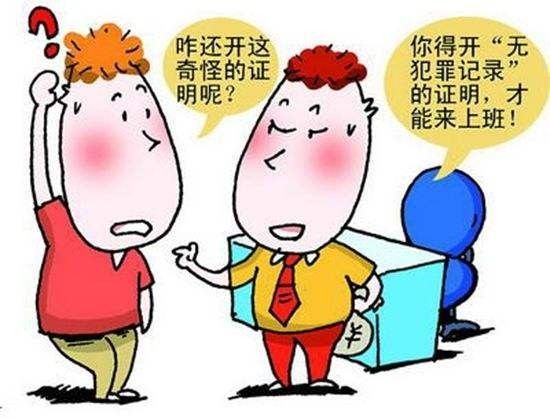 What is China Police Clearance Certificate?
Police Clearance Certificate, also known as "No Criminal Record Certificate (无犯罪记录证明书)" in China, is a certificate that may be required for child adoption, green card, immigration home study, court requirements, residence permission or securing employment in some countries.
Things to know when issuing a China Police Clearance Certificate:
Finger prints may be required when issuing the document in certain Chinese cities. Check the available city list here: http://www.beijingesc.com/china-pcc.html

Make sure you have No Criminal Record in China, because if you do, you will not be able to get the certificate.

You'll need to download the application form and fill it carefully, then the signed application form should be scanned by a scanner and sent as an attachment by email. The digital copy by CamScanner is not considered as valid document. You can download the form at:

http://www.beijingesc.com/china-police-clearance-certificate-form.html


You'll need to submit relevant fees.
Here is what a China Police Clearance Certificate Application Form looks like: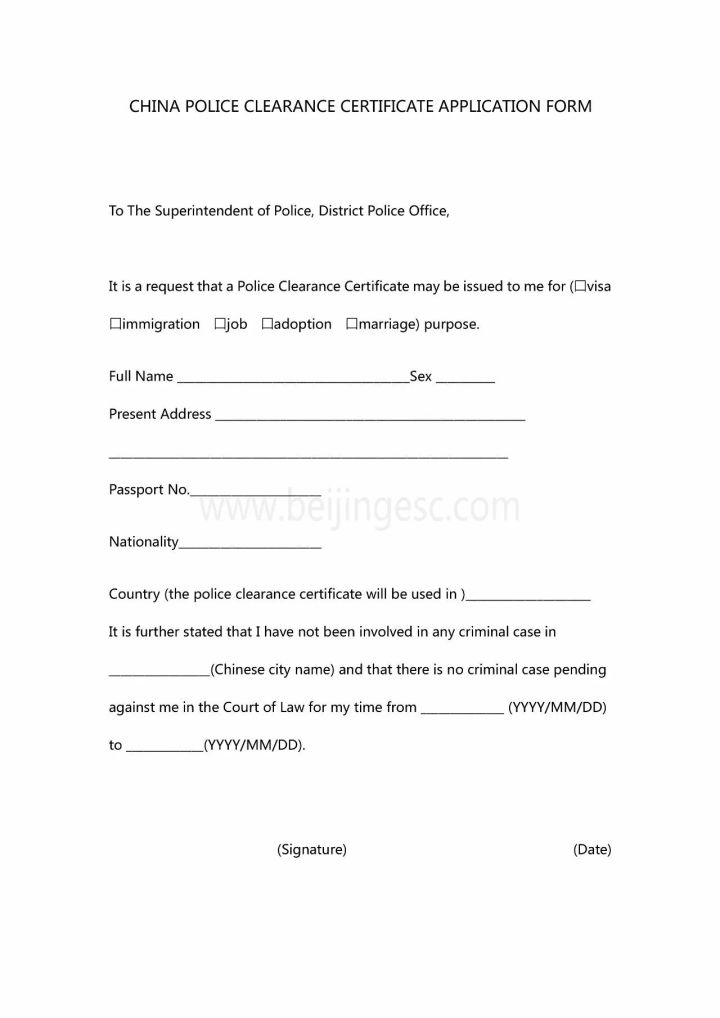 Required Documents:
Passport (If you have already gotten a new passport, it is also needed.) :

Photo page.

All Chinese residence permit / Chinese visa pages.

All Chinese entry/exit stamp pages.

Graduation Certificate (If applicant had student visa in China)

Employment Permit (If applicant had working visa in China)

Registration Form Of Temporary Residence

Letter of Authorization (notarized)
The Procedure:
In order to obtain a China police clearance, an applicant must apply to the local Public Security Bureau ("PSB") station where they resided. If you have lived in more than one city, you may require multiple clearances. Some cities have general instructions on their websites while others don't. Procedures may vary by city and by substation. The applicant may go in person or send someone on their behalf with a properly executed power of attorney.
More about China Police Clearance

Who Might Need a China Police Clearance?
Certain U.S. visa types, as well as some other foreign visa types require that the applicant submit a police clearance from any country in which they have resided for six months or more.
Who Can Get a China Police Clearance?
A China police clearance is only available to foreigners who held a residence permit during their stay in China. Residence permits are typically issued for the Z worker, X1 student and J1 journalist visas. A China police clearance is not available for time periods when someone stayed in China on a tourist, business or other non-resident visa type.
What if a China Police Clearance is Unobtainable?
If a China police clearance is unavailable, the consular officer may request alternative documentation which demonstrates that the visa applicant is of good character and has no criminal record in China. This evidence may include employment records, character letters from people who knew you well and evidence of involvement with religious organizations while you resided in China.
For more detailed scan the QR Code below: