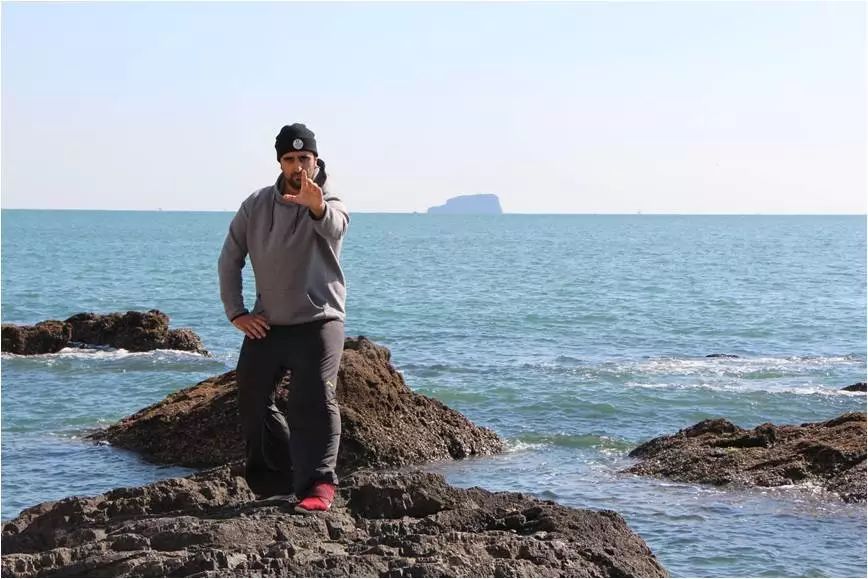 Nassem, 29 years old, from Germany.
Nassem,29岁,来自德国。
instagram: ziranmen_germany
I love rock music. I am married to a wonderful woman who comes from Shenyang. I have a beautiful baby-boy, and yes, if you have a baby too, your baby will not even be 50% as cute as mine :D
我热爱摇滚乐。我和一位十分动人的沈阳姑娘结婚了,育有一个帅气的男宝宝。不过,如果你也有宝宝的话,一定没有他一半可爱就是了~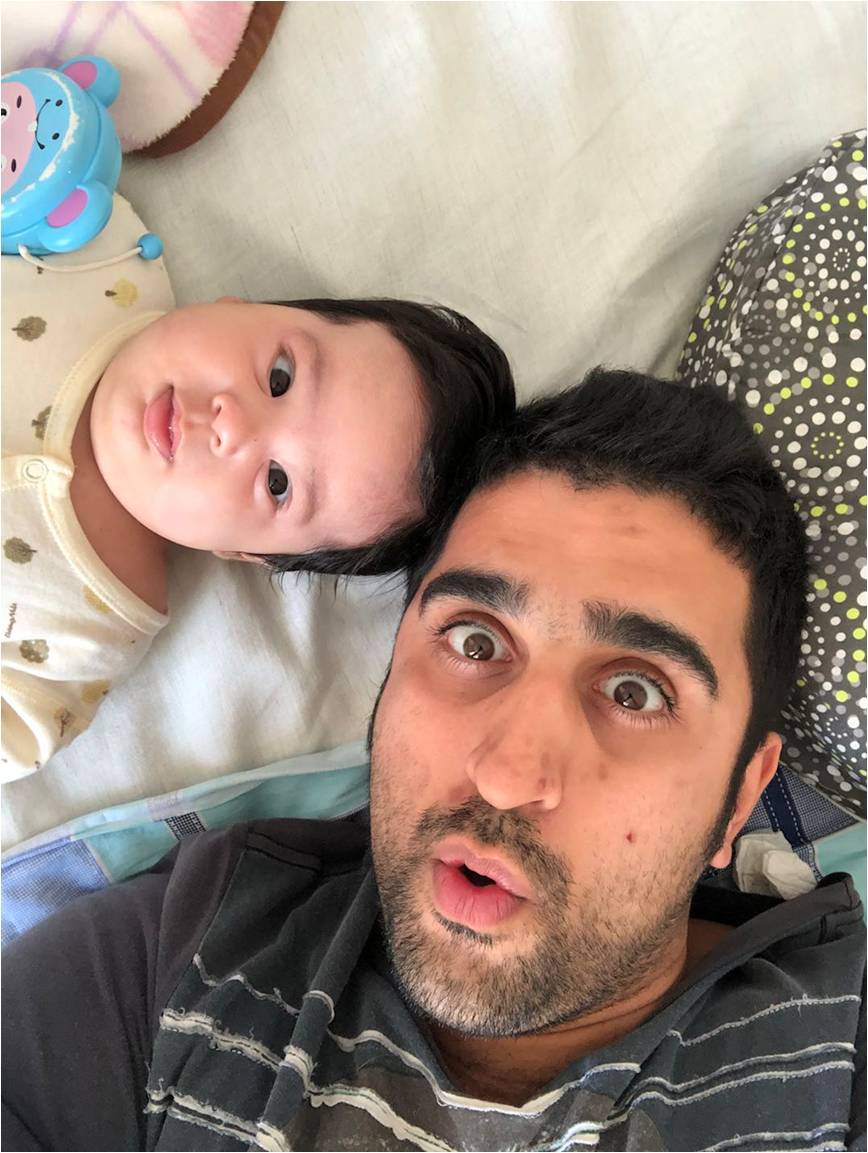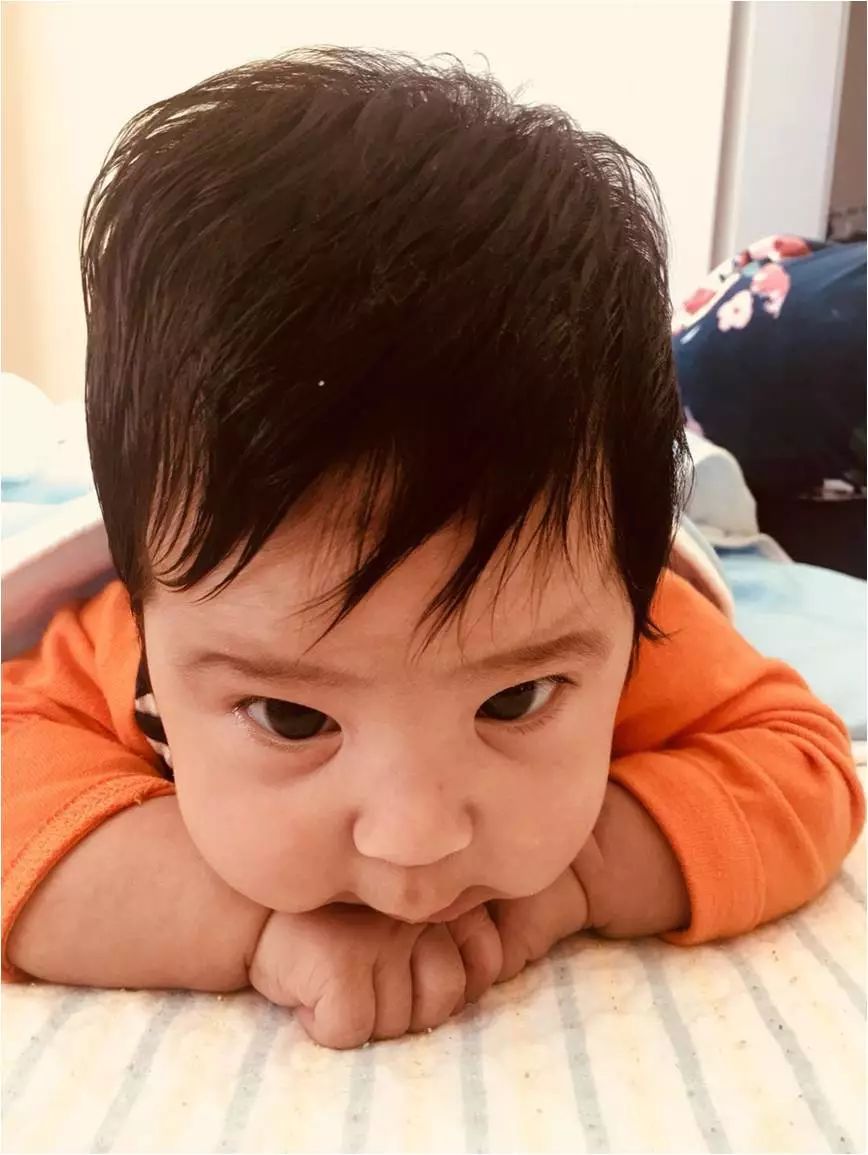 I have been practicing Chinese martial arts since the age of 10. As far as I can remember, I've always been very passionate about Chinese martial arts, Chinese culture and China itself.
When you're a grown up, you have to feed yourself somehow, and as a young man, that's not very likely to be done just by kicking and punching. So I studied hard, got a good and well-paying job, reached a respectable position at the company that I worked for, and owned a car and an apartment. All in all, it was one decent life.
我从十岁起就开始练习中国武术了,从我记事起,就对中国的武术、中国的历史文化以及中国这个国家充满了热情与向往。

随着你长大成人,你必须以某种方式来养活自己。作为一个年轻人,光靠着拳打脚踢不太可能养活自己。因此我通过努力学习,找到了一份好工作。在这家公司获得了自己的一席之地,买了辆车,买了间公寓。总之,过得还算体面。
However, in 2014 I started to feel more and more upset about my life. I could´t explain why, but there was a deep hole inside my heart. I remember waking up in the middle of the night and looked at myself in the mirror. The person I saw there was not the person I wanted to become. So I decided to change my life, and become the person I should be. I sold my apartment my car and bought a plane ticket to Dalian.
可是,从2014年开始,我对现有的生活感到十分不安。说不上来为什么,但是能觉察到内心深处的空洞。我曾在半夜醒来,看着镜子里的自己,我发现镜子中的这个人并不是我想做的那个人。所以我决定改变现状,找回自己。卖掉公寓后,我买了张飞往大连的机票。
My first and last reason to move to China was Gong Fu. I wanted to practice as far away as possible and in the right environment. Up until that time I had already studied Tang Lang Quan and Tong Bei Quan for 15 years. So when I moved to China, my dream came true.
功夫是驱使我来到中国最主要的原因。在这之前,我练习螳螂拳和通背拳已经有15年之久了,我想我应该在本土环境中练习中国功夫。来到了中国,这个梦想就实现了。
At that time I had no connections to any teacher in Dalian and, of course, nobody knew who I was, so it was hard to find a teacher. But this was not a big problem since finding a teacher was not my purpose in the first place. I just wanted to practice for, and by, myself.
刚开始时,在大连我不认识任何功夫师父,当然,也没人认识我,所以很难找到一个师父。不过没关系,本来那也不是我的意愿,我只想自己去感受这其中的奥秘。
At that time, I lived at Yingke Lu and I really liked it there. As an experienced martial artist, I know that the right place to practice and to find highly-skilled people is neither at a Martial Art school nor a temple; it's the park. So I went to Ding Shan Park every morning only to spend the rest of my day there practicing.
那时,我住在迎客路,我真的很喜欢那里。作为一个有武术经验的人来说,我知道要想找到一位武术大师,既不是去武术学校,也不是去少林寺,而是应该到公园寻找。所以我每天清晨来到鼎山公园练习武术,在那里度过一天的时间。
One day during that time, I realized that an old man was always running around and watching me carefully. After two days, I saw him talking to his friend, and he pointed finger and laughed at me. I was pissed. He and his friend then came over and asked me what was I doing there. I tried to explain to them with body language about what I was practicing. The old man then told me to punch him. He was old so I punched him very softly, although it already felt wired. The old man got angry and told me that I should punch him with full power (never in my life I met a CMA teacher who told me I shall punch him with full force). So I punched him with real force on his chest, and the next thing that happened was he sent me flying 3 meters back.
有一天,我发现有一位老人总是在我附近跑步,并且仔细的打量我。两天后,我看到他和他的朋友在谈论我,还对我指指点点的,并嘲笑我。我很生气。他和他的朋友过来问我在做什么,我试着用肢体语言向他们解释我在练习什么。那个老人示意让我打他,因为他是老年人,所以我轻轻的给了他一拳。没想到,老人十分生气,告诉我要使尽全力打他(在这之前,我从来没有一位老师让我使出全力打他)。我照他说的用尽全力向他的胸前打去,接下来发生了一件不可思议的事,我向后飞出去了3米远。
I had never met any teacher that possesses that kind of skill before, so after getting myself thrown away, I asked the old man to give me his phone number so we could meet again. From this time on, I started learning from him.
我以前从来没遇到过有如此强大功力的师父,我爬起来后,赶忙向老人要了电话号码,好让我有机会再次见到他。从那之后,我开始跟他学习武术。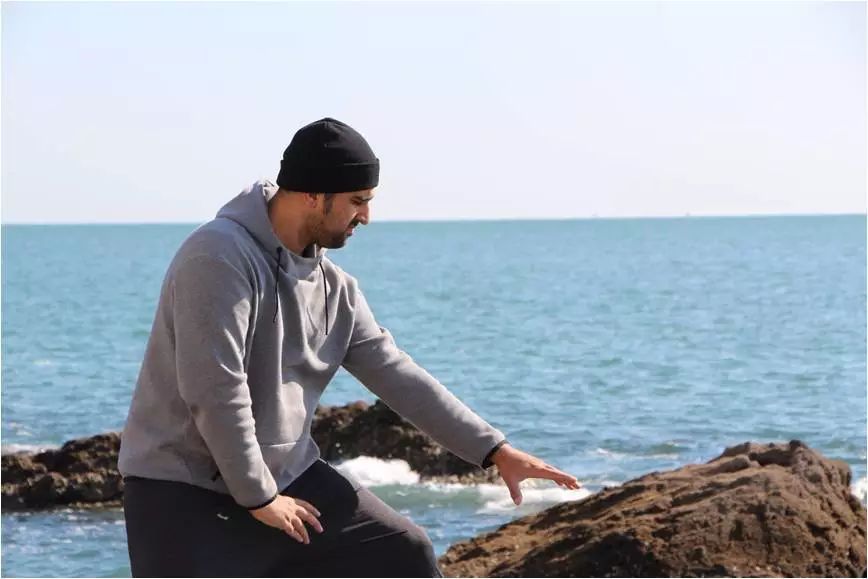 At that time, I actually had fought full contact fights and already was a very experienced martial artist. But this was a very new level of skill for me. We practiced together for one year without him ever telling me the name of what we were practicing. After one year of hard training, he offered me a Baishi ceremony.
尽管我已经是一个有经验的武者了,但自从跟他练习后,我发现这又是一个新的高度。我们一起练习了一年之久,这之间,师父并没有告诉我这套武术的名字。一年之后,他为我举办了一个拜师仪式。
Normally, when you train and learn martial art from someone, you will call your mentor "laoshi (teacher)". But after a Baishi ceremony, your relationship with your teacher changes completely. After that your teacher will become more like a father figure to you, or he will actually be your father. Therefore, both the teacher and student need to be very sure about doing that.
通常,如果你跟一个人学习武术,你会叫他"老师"。不过在拜师仪式以后,你们的关系会发生一个本质的变化,你和师父的关系会变得更像是父子。
The student will be an official part of the Gong Fu family tree of their Men Pai (System). The system that we are practicing is called Zi Ran Men (Natural System), and it has nothing to do the other famous style from the south that shares the same name. Our Zi Ran Men is extremely rare and its way to practice is unique.
弟子会正式成为师父的门派中的一员。我们所练习的功夫称之为自然门,它与另一个南方的有名门派没有任何关系。我们自然门的弟子非常少,这也因此造就了他的独一无二。
So we did a Baishi ceremony (which is a very serious thing) and things changed. From that day on, the old man is officially my Shifu and I am his Tudi. Our relationship became really like father and son.
我们举办了一个正式的拜师仪式。从那天起,他是我的师父,我是他的徒弟,我们的关系变得更像是父亲与儿子那般亲密。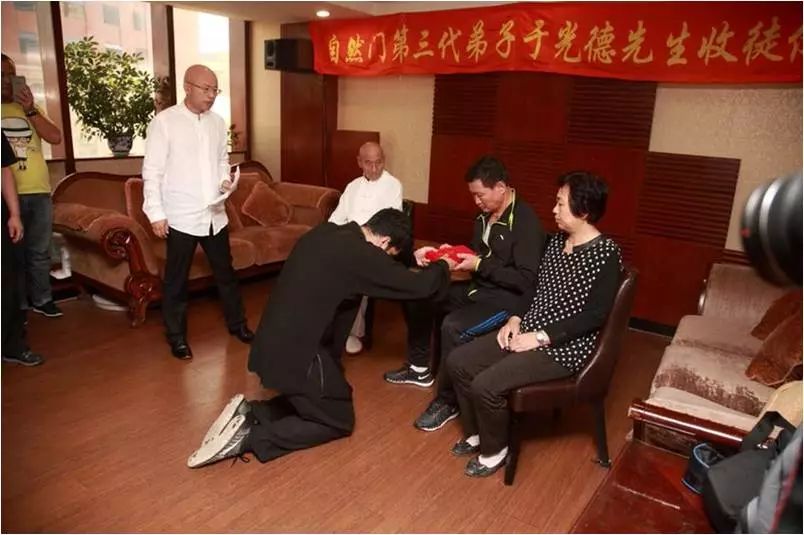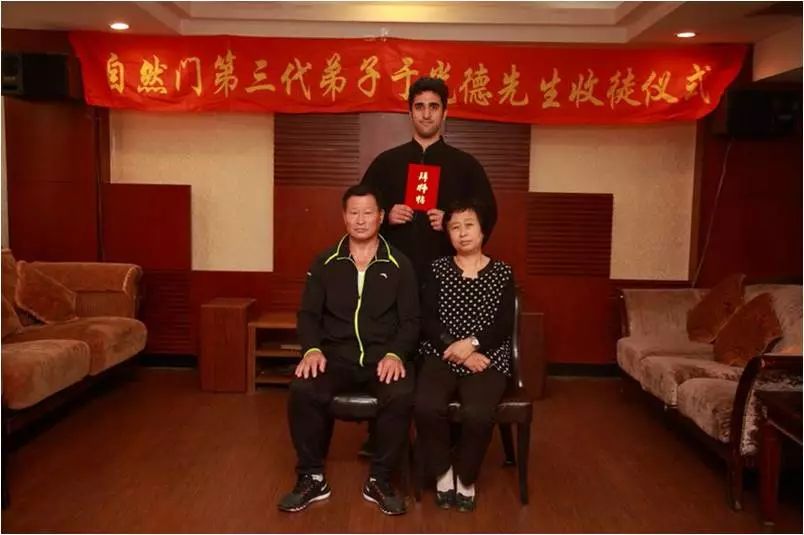 If you stay for a short term in china and you end up in Dalian, you will do anything to move away from here. At least that was what I wanted to do in the beginning. However, I ended up not doing it because of my teacher. I really loved the idea to move to cities like Chengdu or Chongqing (they are still great cities). But I realized that the longer I stay in Dalian, the more I grow to like Dalian. The people here are very warm-hearted and nice. Not everyone who hangs out with you wants to take advantages of you, some are just that nice.
如果你来到中国,在大连短暂的停留,那么你一定会选择离开这里。至少我一开始是这么想的。不过,后来没有这么做是因为我的师父。我很想搬到成都、重庆那样的城市。但后来我意识到,我在大连呆的时间越长,我就越喜欢这里。这里的人们十分的善良,又很热心肠。没有人想要利用你做什么,他们就是为人友善。
My favorite part of the city is Paoaizi. The people are very simple, they don't possess that fancy capitalist mentality, and there I can practice Gong Fu with my Shifu.
泡崖子,是这个城市里我最喜欢的地方之一。这里的人们非常淳朴,我也一直在这和我的师父练习功夫。
So, what do I like about Dalian?
I like the 24/7 mentality and I like to feel this incredible development which changes my life year after year.
I like to pay things and transfer money on Wechat.
I love the people, because they are always very helpful.
I like the fact that in Dalian, the local people don't go out so much after 9 P.M.
I like my football team.
I love the old generation.
那么,我都喜欢大连的哪些呢?
我喜欢这里的24/7的工作方式,以及这里令人不可思议的发展速度,每一年都能看到新的进步。
我喜欢用微信支付。
我喜欢这里的人们,因为他们总是帮助我。
我喜欢这里的人们晚上九点以后都不出门。
我喜欢这里的足球队。
我喜欢这里的老年人。
What don't I like about the city?
The FOOD! Don't get me wrong, it's not that I don't like the food here. In fact, it's completely the opposite. The food here tastes so good that sometimes I have to say "the best I've ever had" twice a week. What I don't like about it is the price that I have to pay for enjoying such delicious meals: It's my reflection in the mirror (or in other words, I have become FAT).
I aso don´t like the bakeries in Dalian, because they put too much sugar in everything so nothing tastes natural anymore.
我不喜欢什么呢?
食物!不过别误会我的意思,这并不是说我不喜欢这里的食物,事实上,恰恰相反。这里的食物都很好吃,有时我不得不在一周说上两次,"这是我吃过最好吃的菜了!"但我因此而付出了惨痛的代价,看着镜子里越来越胖的自己,欲哭无泪啊...
我还不喜欢这里的面包店,因为他们在所有食物里都放了太多的糖,让食物失去了它们本该有的味道。
My hopes for the future?
I hope that more people can afford more things to make themselves happy.
I hope that more people will have bigger goals in life than just to earn a lot money to buy an apartment and luxury car and other expensive stuff only to show others how rich they are.
我对未来的希望:
我希望更多的人可以买的起他想要的东西。
我希望更多的人有更远大的目标,而不仅仅是为了赚更多的钱,去买公寓、豪车或者其他昂贵的东西,只为了炫耀你的财富。
And I want to end this with a quote:
"What you seek is seeking you"
引用一句话结束这篇文章:
"你所追求的事物也正在寻找你。"
- END -
So here it is, the new QR Code to the local information hub of Dalian!
一张面向世界的大连新名片。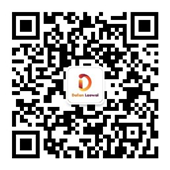 Website: www.dalianlaowai.com
Instagram: dalianlaowai